Sterling Pipe & Tube Serves Many Different Industries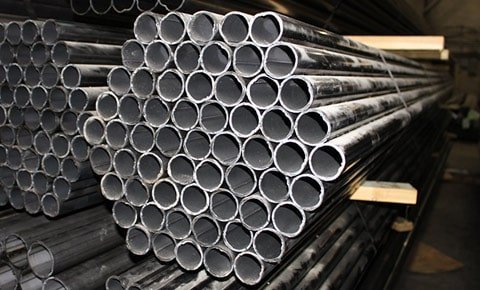 Sterling Pipe & Tube has been providing clients in the United States and throughout North America with a full range of steel pipe and tube for more than 35 years. With our level of experience, we have been able to provide high quality tubing and pipe for a wide range of different industries with a level of personal customer service that few companies can match. No matter what sort of pipe or tubing you need, you can rest assured that we can provide everything you need to keep your business running smoothly and profitably. In today's post, we will look at a small sample size of the types of industries who have benefited from working with Sterling Pipe & Tube.
Construction
There are any number of applications for steel tubes and steel pipes to be used in the construction industry, from structural to aesthetic, we have delivered quality products to many construction companies over the years, helping them complete projects of all sizes with a high standard of quality.
Heating, Air Conditioning, and Refrigeration
The HVAC and Refrigeration industries require rectangular, round, and square steel tubes for a number of reasons in the manufacturing and repair of equipment and appliances. We can deliver whatever type of tube you need to your exact specifications.
The Solar Power Industry
One of the fastest growing industries in the world, the solar industry has a growing demand for steel tubing and steel pipes needed for the construction of solar panels and solar rigs. We have the capabilities to manufacture pipe and tubing, customized to meet your specifications, so the products are ready to install upon delivery.
Fitness
A large portion of the exercise equipment you see at your local gym is constructed using steel pipes and tubing in varying sizes and shapes. Sterling Pipe & Tube can provide you with all the steel pipes and tubes needed to build strong, durable exercise equipment.
The dedicated professionals at Sterling Pipe & Tube work hard to meet the needs of customers in a wide variety of markets. Our capabilities allow us to manufacture steel pipe and tubing in the exact shape and size you need to keep your business running smoothly and efficiently. If you have questions about a specific type of pipe or tube you need, feel free to contact us, and someone will provide you with all of the necessary information.