Manufacturers Depend on High-Quality Exhaust Tubing to Last Longer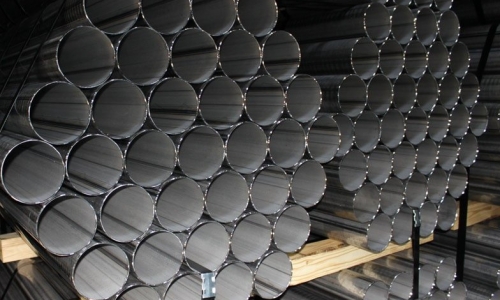 At Sterling Pipe & Tube, we understand that our manufacturing clients that need exhaust tubing are only looking for the best. And that is what we give them! Offering some of the highest-quality steel tubing in the business, our clients know that they are always getting a great product every time they order. When you need reliability of steel products for exhaust tubing, you can count on Sterling Pipe & Tube.
Exhaust tubing that stands up to it all
Part of the reason that our clients order from us time and again is the reliability of our steel tubing. Exhaust tubing is likely to face the elements when installed on a vehicle, so it needs to be strong enough to not only withstand potential impacts, but also stand up to exhaust passing through, as well as rusting and more. Sterling Pipe & Tube manufactures steel tubing for different industries worldwide, meaning you can count on the reliability of our products. When you order exhaust tubing with us, you can join an extensive list of manufacturers who depend on our steel products to keep their operations going strong.
Always manufactured how you need
We know that no two operations need the same steel tubing, so we at Sterling Pipe & Tube manufactures products that can be made to specific lengths, dimensions, or finishes to give you exactly what you are looking for. Our commitment to excellence in customer service goes hand in hand with our dedication to quality products, and that means that you will always get the best exhaust tubing, made specifically to how you need it.
With decades of experience providing some of the best steel products available, Sterling Pipe & Tube is here to help with your exhaust tubing needs. Contact our team today to learn more about what we can offer to your operation and to get started on a quote!