How Sterling's Capabilities Defend Against Unexpected Downtime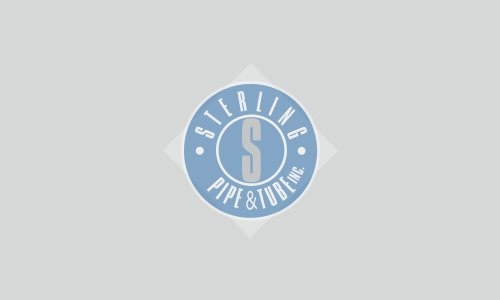 Most manufacturing operations depend on timely, responsive deliveries of the materials that they need. Without a steady supply of those materials, the process grinds to a halt, manufacturing ceases and, unfortunately, money is lost. This unexpected downtime isn't just a concern for employers, it affects every rung of the ladder: employees lose workable hours and clients deadlines are missed due to delayed shipments. How can you defend against this downtime? What can you do to ensure the productivity of your operation, the financial safety of your employees and the reputations of your customers?
Source your steel pipe and tube from Sterling
Whether you need rectangular, square or round steel tubes and pipes, Sterling Pipe & Tube has the ability to deliver on time, every time. With five on-site mills, we are able to meet your exact specifications and, more importantly, we guarantee the quality of every product. In addition to maintaining your uptime by meeting your deadlines, we offer flexible and responsive production schedules. As a result, we can adapt your deliveries to the unique demands of your operation… increasing or decreasing supply as needed.
Order from a source you can depend on
Our quality guarantee is backed by ISO 9001:2015 certification. Having shown a commitment to quality, implemented stringent inspection processes and established ourselves as a reliable, customer-driven company, you can order with confidence.
At Sterling Pipe & Tube, we strive to maintain our reputation as the industry's most dependable supplier of quality electric welded steel tubes and pipes. Serving clients in three continents, we have the experience necessary to keep your operation moving flawlessly, no matter where you're located. If you've been searching for a high quality, dependable source for square, round and rectangular steel pipes, contact us today to discuss how the experts at Sterling can meet – and exceed – your expectations.