High Quality Welded Steel Tubes from a Reliable Industry Leader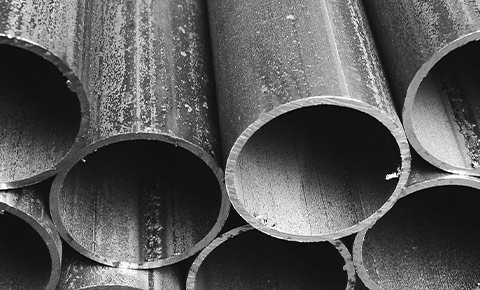 When you need welded steel tubes for your business, Sterling Pipe & Tube can provide you with the best available solutions with unmatched customer service. Our team of dedicated professionals have worked hard for years, building a stellar reputation as one of the best manufacturers in the industry. Our level of experience and knowledge, we have incorporated our own metallurgy lab and five steel tube mills on site, allowing us the ability to help assist customers in a variety of industries, including but not limited to: automotive, HVAC, construction, solar, fitness, and agriculture companies. Working with a wide, diverse number of customers has allowed us to continue improving and perfecting our craft, so we can continue to produce better products and deliver them with the best possible quality and efficiency.
Expert Staff – Top Quality Products
Sterling Pipe & Tube has proudly served a diverse customer base with quality products and service since 1987. We will work closely with every client to ensure that we get a full understanding of their needs and can provide you with products that will meet and exceed your expectations. We can provide you with everything from square steel tubing to round steel tubing, or anything else you may need for your business. Whatever you need to keep your operations running and profitable, you can count on the experienced team at Sterling Pipe & Tube to work diligently to provide you with the perfect tubing to meet your specifications.
Effective Solutions for Your Business
At Sterling Pipe & Tube, we understand that new challenges will always come up, no matter how successful your business has been. This is why our dedicated professionals are always willing to go the extra mile to help you find solutions for these challenges. After all, the success of our business relies on the success of yours. We constantly strive to increase our flexibility and to provide the best possible customer service in the industry. We know that you will be completely satisfied, no matter the size or scope of the work you need us to perform.
With more than 30 years of experience, our team at Sterling Pipe & Tube is one of the best suppliers of electric steel pipes and tubes in the industry. We are dedicated to consistently improving our work to make sure that we can exceed even the highest expectations. Contact us for all of our welded steel tube and pipe needs.