Get The Sterling Advantage for Your Steel Pipe and Steel Tube Needs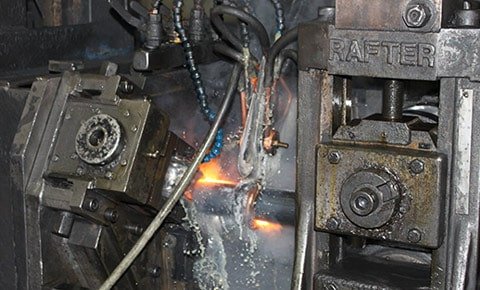 For more than 35 years, Sterling Pipe & Tube has been a leader in steel tube and pipe manufacturing for companies throughout the United States, Canada, and Mexico. Our experienced staff have worked for years to build solid customer relationships on a foundation of quality products and reliable customer service. We produce our steel tubing to be in compliance with ASTM-A500, ASTM-A513, and ASTM-A787 specifications, so you can rest assured that the products we provide will function the way you need them to. We can even produce pipe and tubing to your exact specifications with a wide range of finishes to give you the look you want. In today's post, we will look at the advantages of working with Sterling Pipe & Tube for your steel pipe and tubing needs.
Rectangular, Square, or Round Steel Tube Options
Sterling Pipe & Tube offers a wide selection of steel tubing products for a number of applications. No matter if you have a small operation that requires a single delivery or you are a nationally-recognized national manufacturer in need of consistent steel supply, our experienced team can provide you with the products you need in the necessary timeframe to keep your business running smoothly and on schedule. From standard sizes and gauges to custom sizes for specialized projects, we will make sure that you get the piping and tubing you need at the best prices on the market.
We Provide Steel Pipes and Tubing for Several Industries
With more than 3 full decades of service to clients throughout North America, Sterling Pipe & Tube has built an unmatched reputation as steel pipe suppliers for many different industries. This experience has given us an edge, as we have the knowledge to provide the products and services that are appropriate for your business. The industries we have served over the years include Distribution and Warehousing, Heating and Air Conditioning, Refrigeration, Material Handling, Recreational Vehicles and Trailers, Automotive, Appliances, Construction, Solar Energy, Agriculture, Truck Guards, Fitness, Radiant Heaters, and more. If you need steel piping or tubing for your business, give us a call and let one of our friendly staff members help find you what you need.
Sterling Pipe & Tube have been industry leaders in steel pipe and tubing for more than 35 years. We are eager to add your name to our already extensive clientele list, so contact us and let us know how we can assist you today!