Get Steel Pipe from an ISO 9001 Certified Supplier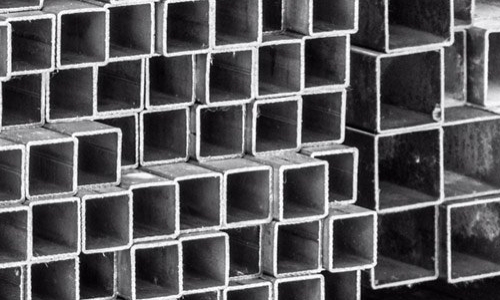 When you need a steel pipe supplier for your business operations, you deserve the best in quality parts and customer service. The best way to ensure the quality of the steel pipe you are getting is by choosing an ISO 9001 certified supplier. This certification means that you can rely on the company to provide you with the best in quality, at the right size, within proper tolerance parameters without any compromise in the structural integrity of the pipes. This results in successful operation of your machinery, ensuring that your operation stays productive and profitable. In today's post, we will take a closer look at the benefits of trusting your steel pipe needs to an ISO 19001 certified supplier, like State Building Products.
Unmatched Quality
When you trust State Building Products to supply your steel pipes, you know that you are getting the highest standard of quality that will meet the strict ISO 9001 standards. Whether you require round or square pipes, you can trust that the supplies we provide you will be free from defects.
Reliable Delivery
Through our many years of service, State Building Products have earned and maintained a superior reputation for delivering exactly what our clients need while adhering to strict deadlines and minimizing any interruptions to your day-to-day operations. This, coupled with our ISO 9001 certification, makes us the reliable option for your steel pipe needs.
We Build Strong Client Relationships
Sterling Pipe & Tube has been building strong, long-term relationships with our customer base for 35 years. Our ISO 9001 certification means nothing if we cannot back it up with stellar customer service, which is why we will do everything we can to go the extra mile and make sure you are completely satisfied with the products and services we provide for you.
We at Sterling Pipe & Tube have spent the last three and a half decades working to maintain our reputation as the industry's most trusted steel pipe supplier. No matter if you need high quality round, square, or rectangular steel pipes or tubing, you can count on us to get you what you need in a timely manner. Our facility features a metallurgy lab with more than 300,000 feet of space for manufacturing and warehousing, allowing us to successfully provide all the steel pipe and tubing you will ever need for your business. Contact us and let us know who we can help with your steel pipe supply needs today.