Get High Quality Pipes and Tubes From a Reliable Supplier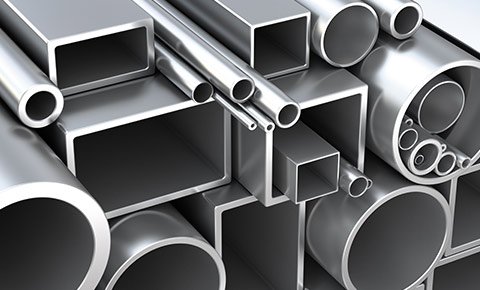 For over 35 years, Sterling Pipe & Tube has been the leading steel tube and steel pipe manufacturer, and has supplied a variety of industries across the United States, Canada, and Mexico with high quality pipes and tubes. Dedicated to providing industries with high quality electric welded steel products, Sterling silver has established itself as the industry's go to source for piping and tubing for agricultural, construction, HVAC, solar energy, even automotive exhaust tubing and more. With over three decades of experience, Sterling Pipe & Tube is ready to supply you with the high-quality steel pipes and tubes your industry needs.
Our Team Will Help You Find the Best Solutions
Finding the right product for your industry can be a challenging task. As the industry's leading steel tube manufacturer of round, square, and  rectangular steel electric welded tubing, Sterling Pipe & Tube strives to help you find the best possible product for your industrial or commercial applications. With five high-Frequency steel tube mills producing  tubing at ASTM-A500, ASTM-A513, and ASTM-A787 specifications in variable sizes and gauges, you can count on us to provide you with the highest quality steel tube and pipe products. With a quote from Sterling Pipe & Tube, our expert team will help you identify and source the product that best fits the job.
We Have the Capabilities for More Specialized Solutions
Every industry is different, so it is important that the tubing you receive is not only made to fit your industry's requirements, but also that it remains a high-quality product. If you need a tube in a specific size, shape, finish, or more, we can help. Sterling Pipe & Tube can manufacture and tool tubes to any specification. With the flexibility provided by our five mills, specifications like uncommon specifications, shapes, or sizes are all within our capabilities. Our team can offer expert technical assistance in the areas of materials, cutting, bending, coatings and more to help you get the tubing and piping in the exact specifications that your application needs.
No matter what application or industry, Sterling Pipe & Tube is dedicated to bringing customers the highest quality steel tube products. A reliable source of steel tubing since 1987, Sterling Pipe & Tube is dedicated to supplying industries with quality products and expert services. Request a quote or contact us today to let us know your industry's steel pipe and tube needs.