Get Electric Welded Steel Tubes from a Reliable Supplier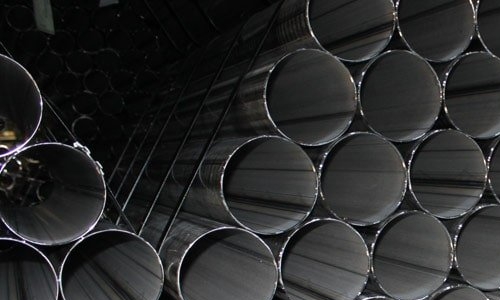 Since 1987, Sterling Pipe & Tube has been the industry's best supplier of round steel pipes and tubes to customers throughout North America. We strive to provide the most reliable pipes and tubes, but we also have a highly-trained staff who work diligently to improve the quality of our products while also providing responsive customer service. This means you can count on Sterling Pipe & Tube to provide you with the support you need when you need it the most. In today's post, we will discuss the ways in which your company can benefit from working with Sterling Pipe & Tube for all of your round, square, or rectangular steel tube needs.
Work with a Knowledgeable, Experienced Staff Who Understands Your Needs
When you work with Sterling Pipe & Tube, not only are you getting the best pipes and tubes in the industry, but you are also partnering with a team the consistently works to expand our knowledge and understanding of electric welded steel tubes. This means that no matter what steel tubes you need for your business, you can be confident that we will provide you with everything you need, using the latest methods and technology in the industry.
Our Products Meet the Highest Quality Standards
Compliance standards are always being re-evaluated, so it's important that you get your steel tubes from a source that ensures those standards are met. Sterling Pipe & Tube is ISO 9001:2015 certified and dedicated to a continuous effort to make sure that even the highest quality standards are met or exceeded on every project. With options like flash rolling, special packaging, and end finishing, we provide our customers with an unmatched level of flexibility without compromising our quality.
Our Customers Come First
At Sterling Pipe & Tube, we understand that our long-term success would not have been possible without the long-term success of our customers. This is why we have worked hard the last 35 years to establish and maintain our outstanding reputation for excellent customer service for every client. We hold the highest quality standards in the industry, which is why our customers have come to expect nothing less than 100% satisfaction with every order they place with us.
Sterling Pipe & Tube have been industry leaders in supplying steel pipes and tubes to clients throughout North America. We have provided products for material handling, solar, fitness, construction, and other industries for 35 years and look forward to continuing for many years to come. Contact us and let us know how we can help with your steel pipe and tube needs.