Electric Welded Steel Tubing You Can Depend On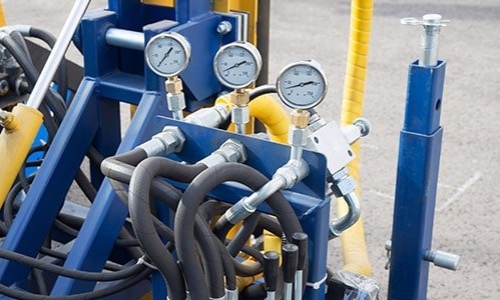 Sterling Pipe & Tube are industry leaders when it comes to providing clients with the highest quality electric welded steel tubes. No matter what type of steel tubing you need for your business, you can count on our experienced professionals to meet your needs and expectations. We have a team of knowledgeable, highly-trained personnel who are experts in the industry and will provide you with the best products for unmatched dependability and efficiency. We have earned our outstanding reputation through 35 years of service to companies in a number of industries, including automotive, solar power, agriculture, construction, HVAC, and more. We understand that our clientele are committed to a high standard of quality, which is why we work hard to continuously improve our processes with more innovative and effective manufacturing strategies. This allows us to consistently deliver the products you need in a timely manner while meeting and exceeding your expectations. Read further for more information about our electric welded steel tubing.
Steel Tubing and Steel Pipe for Many Industries
At Sterling Pipe & Tube, we have a metallurgist and full metallurgy lab that allow us to thoroughly test both our raw materials and finished products. This means that no matter what type of pipe or tubing you need and no matter what industry you are in, we can guarantee the quality of the metal products we supply, which is something that most other companies don't have the capabilities to do. Whether you need electrical welded steel tubes or round steel pipes, we will make sure you have exactly what you need to keep your business running efficiently and profitably.
The Advantage of Working With Sterling Pipe & Tube
When you need a supplier for steel pipe or tubing, you need to make sure that you are working with a reputable company that you can trust. Sterling Pipe & Tube is ISO 9001:2015 Certified, which means we are constantly working to maintain quality and safety standards. We have effective methods of flash rolling or scarfing, so your parts will work exactly as you need them to. We can even offer services to cut pipe or tubing to length, finish off the ends, and even specially packaging what you need. We also have a flexible, responsive production schedule, and even have customer stocking programs available for further assistance.
The team of professionals at Sterling Pipe & Tube are dedicated to standing out as industry leaders. Our talented manufacturing team has enhanced capabilities that allow us to handle even the strictest quality standards. We are eager to be your supplier of steel pipes and tubing, so give us a call and let us know what you need today.