Avoid Downtime with Electric Welded Mechanical Steel Tubing from Sterling Pipe & Tube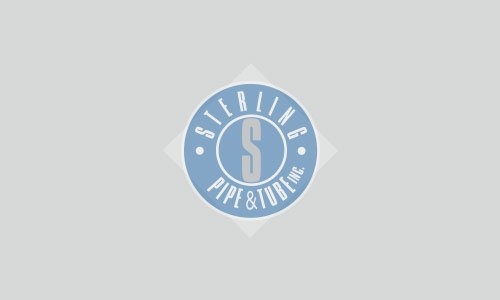 If you run a manufacturing, construction or agriculture operation, you know how important it is to receive timely, accurate deliveries of the materials that you require. When your supplier fails to deliver on time – or delivers the improper items – your entire operation can stall. As a result, time is wasted and your productivity drops drastically. This isn't just an obstacle for you, it affects your employees and your clients, as well. Furthermore, it has the capacity to tarnish your reputation as a dependable provider. So, to prevent this, how can you ensure that you receive the materials that you need, when you need them? How can you prevent costly downtime? What can you do to maintain your uptime and safeguard your employees, clients and your reputation?
Buy round steel tube from Sterling Pipe & Tube
Round may be the most common, but at Sterling Pipe & Tube, we also offer rectangular and square steel tubes, as well. More importantly, we've earned a reputation as the industry's most dependable supplier of pipes and tubes. With five mills on site, we have the capability to create exactly what you need and we guarantee the quality of every product that we sell.
Dedicated to quality and superior service
We aren't just on time, either. With a history of meeting our customers' exacting standards, we have established ourselves as a manufacturer of the highest quality electric welded steel tubing in the industry. Having earned ISO 9001:2015 certification, we've proven our commitment to quality and, more than that, our commitment to satisfying our customers.
At Sterling Pipe & Tube, we work tirelessly to meet the needs of our customers. With clients across three continents, we've gathered the tools, personnel and experience necessary to deliver quality products on time, every time. If you've been looking for a trustworthy, reliable partner that will get you the steel tubing that you need, contact us today to place your order.